For those of you new to the concept, the vajacial or the "Glow Down Low"  is a spa treatment performed on the vulva of the vagina. … A vajacial treats ingrown hairs, removes dead skin cells, smooths bumps around the bikini line, prevents acne, helps with hyperpigmentation, all to maintain healthy and hydrated skin in the vaginal area.
This is can be booked as an add-on immediately after your Brazilian sugaring, or you can book it on its own for those of you who shave.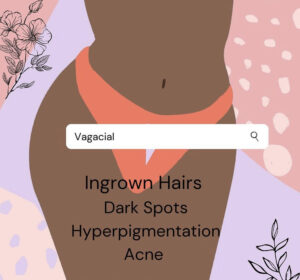 We start by cleansing the skin removing any access sugar or impurities, we then do a hydro jelly mask geared to sensitive skin and inflammation. This locks in hydration, soothes the skin, and prevents ingrowns and blemishes. We then finish off the treatment with a collagen serum. This promotes elasticity and tightening. This will give you the "Glow Down Low".
This is something I love, and I think you'll love it too.